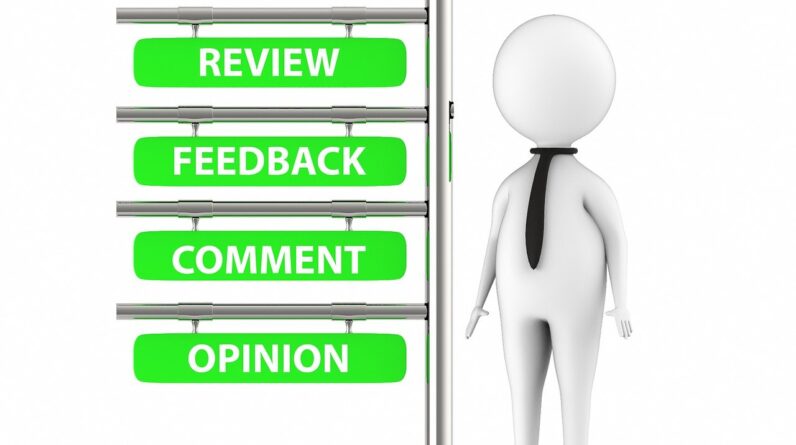 This site is reader supported. If you click on our links, we may receive a commission at no cost to you. [Disclosure]
Taking paid surveys online is a perfect side hustle for anyone who wants to make extra money online.
Providing your opinion in exchange for cash can easily be done in your spare time using your Android or iPhone.
You may wonder – are paid surveys legit and can I make a living doing this? Read on to find out more.
What Are Paid Surveys?
A paid survey is a questionnaire in which a research company will pay panelists to take surveys for a fee.
Survey companies don't charge you anything to join.
How Do I Get Paid?
Each online survey has a different payout. Depending on the surveys and how many you complete,
you can earn anywhere from a few dollars with some offering as much as $50.
The majority will cost less but require less time. If you put in the time, you can typically make around $250 per month, sometimes more.
Earn free gift cards from thousands of merchants, or cash out your earnings for a Visa gift card or add funds to your PayPal account.
Important Product Data
Target market data is regularly collected by companies from organizations that gather and sell non-identifying consumer information.
These data sources give companies insight into who is purchasing their products, but it does not go deeply enough to reveal what those consumers are thinking.
Details on what consumers think about a product are significantly more useful than who the consumer is.
By paying people for their opinions, companies are essentially buying consumer data directly from the source.
Reasons Why Companies Outsource
Organization is key in any situation. Companies would much rather pay a few dozen websites to distribute their surveys than pay thousands of people individually.
An extra benefit is that these independent websites are significantly more effective at focusing on their core audience than the businesses themselves.
Customers gain from the ease of being able to conduct surveys from several companies in one location.
What Type of Paid Surveys Are Available?
There are a variety of paid survey sites and some of the topics cover entertainment, home and garden, technology, finance, travel, and even politics.
The number of accessible surveys will be determined by the type and size of focus groups that market research firms choose to explore.
Some surveys will also pay you to sign up, refer friends, browse, play games, read emails, shop, do product testing, and enter sweepstakes, among other things.
The answer to that question is yes, as long as you work with reputable survey companies.
The answer to that question is yes, as long as you work with reputable survey companies.
Brands rely on survey firms to do market research so they can access a global test market and deliver accurate data.
However, you can prevent survey scammers by avoiding these warning signs:
Never disclose your bank account details.
Don't offer your social security number or driver's license.
Sign-up bonuses in the hundreds of dollars. Typical registration incentives range from $2 to 10.
Be cautious of free product offers like vacations, big screen TVs, or free PCs.
Legit Paid Survey Sites
The leading top paid survey sites like Survey Junkie and Swagbucks offers consumers the opportunity to complete paid surveys for the nation's top brands.
In order to maximize your earnings, I highly recommend that you sign up with a few of the following survey sites.
Survey Junkie
Since 2011, Survey Junkie has served more than 10 million members.
Building your profile will help Survey Junkie connect you with projects when you sign up.
You can participate in two kinds of research.
Attitudinal research includes surveys and focus groups, while behavioral research includes sharing browsing history.
Earn points and redeem them for PayPal or e-Giftcards. Their minimum payout threshold is only $5.
Swagbucks
Swagbucks is one of the top paid survey sites with over 20 million users.
After spending $25 at Amazon, Best Buy, or Walmart, new Swagbucks members get a $10 signup incentive.
Swagbucks offers tens of thousands of paid surveys, with new ones added daily. Swagbucks pays you even if you don't qualify for a survey, unlike most other sites. There is no cap on payouts.
InboxDollars
InboxDollars has paid more than $80 million to its users since 2006. After activating your account, you'll earn a $5 bonus.
There is an initial screening process so that users are connected with suitable surveys.
Watching video commercials, playing games, and buying online at Target, Walmart, and eBay are more ways to earn with InboxDollars.
InboxDollars members receive cash rather than points, so it's easier to estimate how much you'll make before committing to a job.
The more surveys you take, the more money you'll make.
Opinion Outpost
Opinion Outpost has some of the highest-paying surveys around and is open to residents in the US and Canada. It currently has over 2 million users.
You can earn about 5 points for shorter surveys and up to 50 points for longer ones. One point is equal to 0.10 cents.
The minimum payout for PayPal is $10, while the minimum payout for gift cards is $5.
PrizeRebel
PrizeRebel is a popular survey site with over 12 million users. PrizeRebel was founded in 2007 and has handed out over $20 million in incentives to its subscribers.
Earn money by watching videos, referring friends, or completing online surveys.
The minimum payout amount at PrizeRebel is $2.00. You may cash out your rewards by PayPal or bank transfer, or you can select from hundreds of popular gift cards such as Amazon, Roblox, iTunes, Google Play, Nintendo, Apple, Tim Hortons, Roots, and many others.
PineCone Research
After 21 years in business, Pinecone Research has earned a spot among some of the highest-rated paid survey sites.
As a member, you can also get paid to test new products. You'll be paid between $3 and $5 to complete a short report on each product. You might even be allowed to keep the product after the study is complete.
Each survey pays between $3 (300 points) to $5 and should only take a few minutes to complete.
You may cash in your points whenever you wish or save them for larger-ticket items.
Sign Up With Pinecone Research

DailyRewards
Instead of using a points system, DailyRewards gives cash rewards that are paid through Paypal.
After you sign up, they give you a $5.00 bonus.
Members are rewarded for completing surveys, reading emails, referrals, watching videos, and playing games.
For referring your friends, you'll get 10% of what they earn.
The minimum payout amount is $30 via PayPal which is much higher than others. This could take a while to build, as payments per survey range from $0.50 to $3.00.
Sign Up With Daily DailyRewards
Ipsos iSay
Ipsos iSay is a survey website situated in Paris, although it allows people from all over the world to take surveys. They have more than 3 million members in their network.
You will be asked for certain demographic data as part of the registration process so that the company can match you with appropriate opportunities. For example, if you're a new parent, you could see a poll asking which baby formula you use.
The amount you earn varies, but it's common to get 45 to 90 points every survey, or $0.45 to $0.90.
If you are disqualified from taking a survey, you can receive up to five points.
Once you've earned 500 points, you may cash out for PayPal cash, gift cards, or contribute to charity.
American Consumer Opinion (ACOP)
ACOP has been in operation for almost 41 years, and despite its name, ACOP is also available to Canadians.
They have over 6 million members globally and reward members for participating in surveys and product evaluations. A typical survey lasts 10 minutes.
ACOP operates on a point system and gives between 5 and 5000 points per survey or research project. Instead of earning points, you may decide to participate in their monthly sweepstakes program.
The minimum payout is $10 (or 1,000 points), which may be redeemed for cash, PayPal, or Hyperwallet. In addition, points can be donated to charity.
Sign Up With American Consumer Opinion
OneOpinion
The OneOpinion survey site has been in operation since 2011, and it is available in the United States, Canada, and the United Kingdom.
Although the standard age requirement is 18, children aged 13 to 17 can join with parental consent.
Most surveys are worth 500 to 1,000 points ($.50 to $1), but you may come across ones that pay more.
When you hit the 25,000 points threshold, you may cash out for physical cards, e-gift cards, or PayPal cash.
UniqueRewards
Unique Rewards does not use a points system. All surveys and tasks have a monetary value.
Play games, watch movies, and read emails to earn additional cash. Furthermore, you receive 10% of your referral's profits.
You can expect to earn $0.50 to $1 for each survey and a 10% bonus on all tasks completed within the first two days of registration.
There is a minimum payout requirement of $20, which you may request by check or PayPal.
Fusion Cash
FusionCash is available solely in the United States and Canada. You will automatically receive a $5 bonus for signing up.
With this platform, you earn money rather than points. There are a variety of options to choose from. Like taking surveys, watching movies, clicking ads, listening to the radio, searching the internet, shopping, and more.
When you refer a friend who verifies their email address, you will receive a referral incentive of $1.
Then another $2 bonus when they finish their first offer, plus an additional $5 each and every time they cash out.
The minimum payout is $25 and there are a few payment methods available to you.
They include direct deposits, checks, or PayPal.
Branded Surveys
With Branded Surveys, you earn points for taking surveys.
Like other platforms, your profile is used to match you with qualifying surveys. Signing up earns you a $1 bonus.
On average, you can earn $0.50 to $5 per survey. The typical survey lasts 10 to 20 minutes with the minimum payout at $5.
Your dashboard will have anywhere from 1 to 3 survey opportunities. You'll need to respond quickly though because they can fill up or expire within minutes.
You can collect your rewards by choosing from 100+ gift cards, PayPal, or Direct Deposit.
LifePoints
Lifepoints surveys are accessible in over 40 countries. You can get rewards for taking surveys, but you can also get Lifepoints for doing things like shopping and using local services.
Surveys last 10 to 20 minutes on average, and you may earn up to $20 each month.
Lifepoints has a very low minimum payout of only $5 (550 Lifepoints). You can redeem your rewards using PayPal or with a gift card from major brands like Amazon, eBay, and Starbucks.
Qmee
Qmee allows you to earn money for doing surveys rather than points or gift cards.
Most surveys pay up to $1, but you may increase your earnings by doing extra tasks.
For instance, Qmee has a search tool. This free browser extension can be installed on your computer or smartphone.
You'll get rewarded for your searches, allowing you to earn money for your everyday online activity.
Qmee is different from other platforms in that there is no minimum payment.
So, even if you only make $0.10, you can use PayPal to cash out. Payouts are processed right away.
OnePoll
OnePoll accepts members from both the UK and the US. When you sign up, $5 will be added to your account as a bonus.
Up to five new surveys show up on your dashboard every day.
Surveys normally pay up to $2, but unfortunately, you must reach $50 before you can cash out.
However, OnePoll's referral program is what sets it apart.
You may refer up to 15 family members and friends. You'll get $0.50 for every person you sign up who takes a survey.
You'll also get $1 when they reach $20 and more bonuses as their earnings go up.
YouGov
YouGov allows you to earn points by sharing your opinion on a wide range of topics from entertainment, to finance, news & politics, and more.
You'll be invited to answer questions by email or in the YouGov app.
Surveys take 5 to 15 minutes to complete on average with each survey providing 25 to 50 points. The longer the survey, the more points you'll earn.
YouGov has a fairly high payout threshold of 5,000 points, which equals $50.
When you're ready to cash out, the funds will be available within 1 to 3 business days.
Summary
Online surveys are a terrific way to make extra money for free. Simply register, and start earning.
Although there are many paid survey sites online, not all of them are genuine. Sites like those mentioned above are legitimate companies.
Do your research before signing up with others and be sure to read some reviews to see what others think of the company by visiting online forums.
Start with the previously mentioned websites. The more surveys you complete, the more opportunities will become accessible to you.
If you're willing to invest the time and effort, you can start earning money through online surveys.