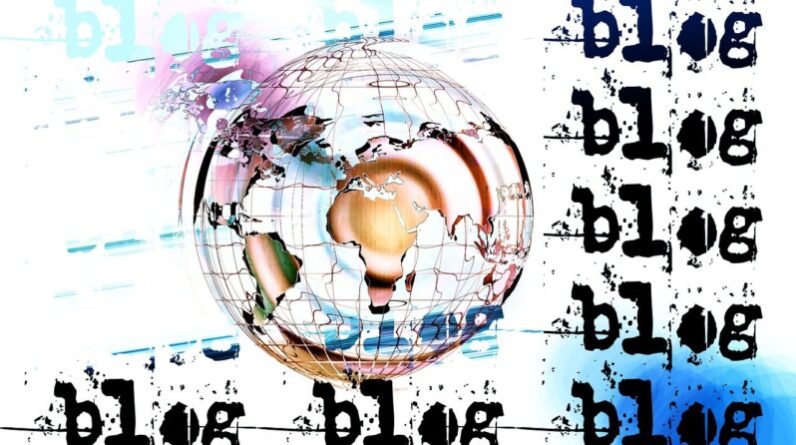 This site is reader supported. If you click on our links, we may receive a commission at no cost to you. [Disclosure]
Expressing oneself and sharing ideas with the world has become increasingly popular through the use of blogs. Nonetheless, launching a profitable blog can be overwhelming, particularly for those new to the field.
Fortunately, utilizing effective tools and strategies can enable you to establish a blog that sets itself apart from the rest and captivates a dedicated readership.
This article will provide essential tips on how to start a successful blog that will help you build a strong following and achieve your blogging goals.
Understanding Your Niche
If you plan on launching a successful blog, understanding your niche is crucial. Your niche refers to the main subject matter or theme that your blog revolves around.
It's what differentiates you from other bloggers and attracts readers who are interested in your content. Here are some helpful tips for understanding your niche and creating a successful blog:
Take some time to brainstorm ideas for your blog. Think about topics that fascinate you and areas where you possess expertise or knowledge.
Conduct research on your topics to identify if there's an audience for them. Use tools like Google AdWords Keyword Planner or SEMrush for keyword research to determine the number of people searching for those topics online.
Focus on a specific sub-niche within your main topic area to narrow your focus.
After identifying your niche, explore other blogs in the same industry to observe what's working for them, the topics they discuss, and how they engage their readership.
Pick a Domain Name
Selecting a name for your blog is a critical decision that requires serious attention. The name should be memorable, catchy, and relevant to your niche. This name is your blog's brand identity, and it will shape how people perceive and remember you.
Follow these guidelines to choose an appropriate name for your blog:
Consider your target audience
Keep it short and straightforward
Ensure it's easy to spell and pronounce
It should reflect your blog's content and purpose
Choose Your Web Hosting
Selecting a reputable and cost-effective web hosting service is crucial when launching your blog. Some web hosting packages offer a free domain name, which can be advantageous for registering your domain name at no extra cost.
If you're just starting, you can opt for the cheapest hosting packages with monthly visits and site storage limitations. You can always upgrade later as your blog grows and generates revenue.
Choose a Platform
The platform you choose can significantly impact the functionality and potential growth of your blog. One popular option for new bloggers is WordPress.
WordPress is the recommended content management system (CMS) as it is user-friendly and widely supported by hosting companies. Installing it is typically a one-click process provided by your hosting provider.
You can quickly add features like social media integration and e-commerce functionality to WordPress thanks to the thousands of plugins that are available.
Choose a WordPress Theme
After selecting a platform, the next step is to choose an affordable and visually appealing WordPress theme.
The appearance of your blog is crucial in attracting website traffic. Picking a WordPress theme that complements your niche and personal style is crucial given the abundance of options available.
Write Quality Content
Starting a blog is an exciting endeavor, but creating a website and writing posts is not sufficient for success. A successful blog relies on the regular production of high-quality content that engages your visitors and compels them to return.
Consider the following tips for writing quality blog posts:
Know Your Audience
Identifying and understanding your target audience is essential before you start writing.
Conduct Research
Spend some time researching topics before writing about them. Analyze what other bloggers in your niche are writing about and see if there are any gaps or areas where you can provide unique value.
Write With Purpose
Every piece of content needs to have a distinct purpose or goal. Whether it's educating, entertaining, or inspiring your readers, make sure there's a reason behind what you're sharing.
As you come up with blog topic ideas, make sure you also create catchy headlines. These headlines help improve click-through rates.
Perform On-Page Optimization
Achieving a higher ranking on search engine results requires proper search engine optimization (SEO), which involves targeting specific phrases and keywords and using them naturally within your blog articles.
WordPress provides several SEO plugins like Yoast SEO, All-In-One SEO, and Rank Math, which can suggest tips and improvements based on your target keywords.
By implementing their recommendations, you can optimize your content for search engines and rank higher.
Blog Monetization Strategies
To monetize your blog, there are different options available, including display advertising and promoting affiliate offers.
Here are some strategies to monetize your blog:
Display Advertising
Sign up with advertising networks such as Google Adsense, Mediavine, and Ezoic to earn money by displaying ads on your website.
Affiliate Offers
Join an affiliate program to earn a commission by promoting products related to your niche.
The following are some of the most common networks that you can join as an affiliate:
ShareASale
CJ Affiliate
Clickbank
Amazon Associates Program
eBay
Flexoffers
Rakuten Marketing
AWIN
Webgains
Impact Radius
Other ways of monetizing your blog include:
Sponsored Content
Reach out to companies and offer sponsored content in exchange for payment.
Sell Digital Products
Create and sell digital products such as ebooks and online courses.
Offer Services
Offer services such as freelance writing, SEO consulting, and web design services.
Sell Merchandise
Create merchandise such as t-shirts, tote bags, mugs, and backpacks with your blog's logo.
Promote Your Blog
Starting a blog is easy, but running a successful one takes time and effort.
To effectively promote your blog and increase its visibility, there are several strategies you can use. One of the most effective ways is by leveraging social media platforms.
You can share your blog content on various social media platforms, use relevant hashtags, create social media groups, and join popular ones to reach a wider audience.
One approach is to join blogging communities where you can exchange your content, seek advice, and interact with other bloggers.
This would assist you in establishing yourself in the blogging domain and forming relationships with bloggers in your field.
Another effective technique to publicize your blog is to connect with influencers within your field. You may interact with their content, post comments on their articles, and initiate direct communication to begin cultivating partnerships.
Furthermore, participating in forums related to your area of interest and contributing on a regular basis can also aid in expanding your reach to a fresh audience.
Another option is to explore influencer marketing by approaching influencers and asking them to endorse your blog.
Also, developing an email list and communicating with your readers through email marketing.
Analyze Performance
Starting a blog requires focus and dedication. It's important to track your blog's progress and analyze its performance regularly.
Having well-defined goals is crucial to understanding the strengths and weaknesses of your blog. It enables you to identify what is working effectively and what needs improvement.
What is the aim of your blog? Is it increasing traffic, generating more leads, or building brand awareness?
Once you have clear objectives in mind, take advantage of analytics solutions like Google Analytics to track website traffic, bounce rates, and conversion rates.
To help you track your blog's progress, consider using some of these tools:
Adobe Analytics – A powerful analytics platform for measuring online customer experiences.
Hotjar – An analytics and feedback tool that helps you understand customer behavior and optimize website performance.
Crazy Egg – A tool that provides visual insights into website performance and visitor behavior.
Woopra – A comprehensive analytics and customer engagement tool for tracking customer journeys.
StatCounter – A web analytics tool that helps you measure website traffic and insights.
Alexa – An analytics tool that offers insights into website rankings, traffic sources, and content performance.
Moz Pro – SEO tool that helps you track your website's performance, visibility, and ranking.
SE Ranking – SEO software that helps you increase website rankings and monitor website performance.
SEMrush – An all-in-one SEO tool that helps you track keyword rankings, analyze website traffic, and optimize website performance.
Monitor your website's main traffic sources, competitor strategies, and social media engagement. Additionally, track leads and conversions generated from your website and social media campaigns.
Finally, evaluate your content performance and use the data to optimize future content.
Another way to analyze performance is by conducting surveys or polls among your readers.
Gather feedback from your audience to gain a better understanding of their interests and preferences
See what they think about your content, and how frequently they access your site.
You can also use social media platforms like Twitter or Facebook to engage with followers and gain insights on potential ideas or projects for the future.
Create an Email List
To expand your blog's reach and maintain reader engagement, developing an email list is essential.
Here are the steps you need to follow:
Start by registering with a dependable email services provider like AWeber, GetResponse, or Mailchimp. These services provide features to manage your email list and send out campaigns.
Create an email opt-in form and utilize pop-ups on your blog to prompt visitors to subscribe to your email list. This can prove to be an effective method for building a database of engaged readers who are interested in your content.
Create various email campaigns based on different occasions such as holidays or product launches. You can also create automated campaigns that trigger based on user behavior.
Write engaging subject lines that will entice readers to open and read your emails. Customizing your emails is essential to make them more engaging and applicable to your readers. To encourage more sign-ups, offer incentives such as discounts or special offers to your email list subscribers.
Track and measure the performance of your email campaigns by monitoring open and click-through rates, as well as unsubscribes.
Doing so will enable you to gain insight into what aspects of your strategy need improvement to optimize its effectiveness.
Keep Creating Quality Content
To ensure that your blog is always creating high–quality content, you should develop a content calendar and research your niche to identify interesting and valuable topics.
Creating long-form content in a conversational tone with eye-catching visuals, headings, and bullet points, can help engage your readers.
To promote a sense of community and foster discussions, encourage your blog readers to ask questions and leave comments.
Also, regularly keeping updated on the topics and trends related to your industry provides you with valuable knowledge to share with your readers.
Finally, monitor your blog analytics to identify the best-performing content and adjust your strategy accordingly.
Conclusion
If you're striving to generate income through a blog, simply producing content won't suffice. You need to plan, monetize the blog, promote it, track your progress, create relationships, and keep creating quality content.
Embarking on a blog business can present both thrilling opportunities and challenging obstacles. While the initial stages can be demanding, the ultimate rewards make the endeavor truly worthwhile.
So what kind of rewards can you expect from running a successful blog? For starters, there's the potential for great financial gain through ad revenue or affiliate programs.
To ensure success in your blogging venture, it is crucial to bear in mind these key principles.
Begin by researching the target audience you are trying to reach. This will help you tailor your content and marketing efforts accordingly.
Next, establish yourself as an authority in your niche by providing useful insights and information that are not available elsewhere.
And finally, stay consistent with your posting schedule so that readers know when to anticipate new content from you.
Blogging will not make you rich overnight. Success requires a ton of effort and commitment.
If you remain disciplined and committed to the process, eventually you will generate income with your blog.